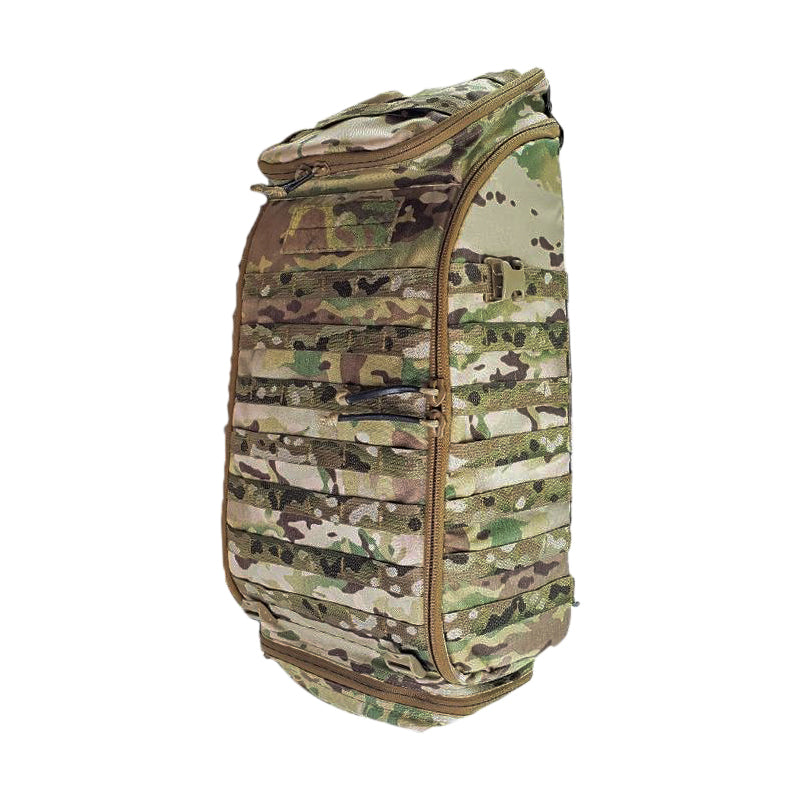 Modular Aid Station and Pack, COBRA
MASP-COBRA
---
The Cobra pack received its name because this super comfortable long range back pack unzips as a wall panel shaped like a hooded cobra. We looked at the best commercial packs to develop the most comfortable load bearing design. But we saw that all of these packs only opened part way, forcing the medic to always treat out of a "bag." Having seen the popularity of our RAMMP trauma panels for their organization, we designed the pack to open into a panel with configurable pouches. Keeping our Velcro nametapes, the Cobra packs allow for maximum personalization.

Each Cobra model has top and bottom rapid access pockets, top has trauma modular panel. Tongue has long flat pocket for C-collar & paperwork. Wings have flat mesh pockets. Each has an elastic tool panel inside lid. Metal back stays double as crossbar. Wall lash loops and padded shoulder strap with side attachment points. Carry handles on top, sides and bottom. Embroidered nametape sets & Velcro with sharpie for self made labels.
Product Code: MASP-COBRA
NSN: Pending

*

Many S.O.Tech products are currently made to order. Standard lead-times on 

made to order items are between 4 to 6 weeks from order placement (there 

are exceptions). Once your order is placed you will be contacted by one of 

our customer service reps with current availability and lead time. 

Please allow 24-48 hours for order processing.