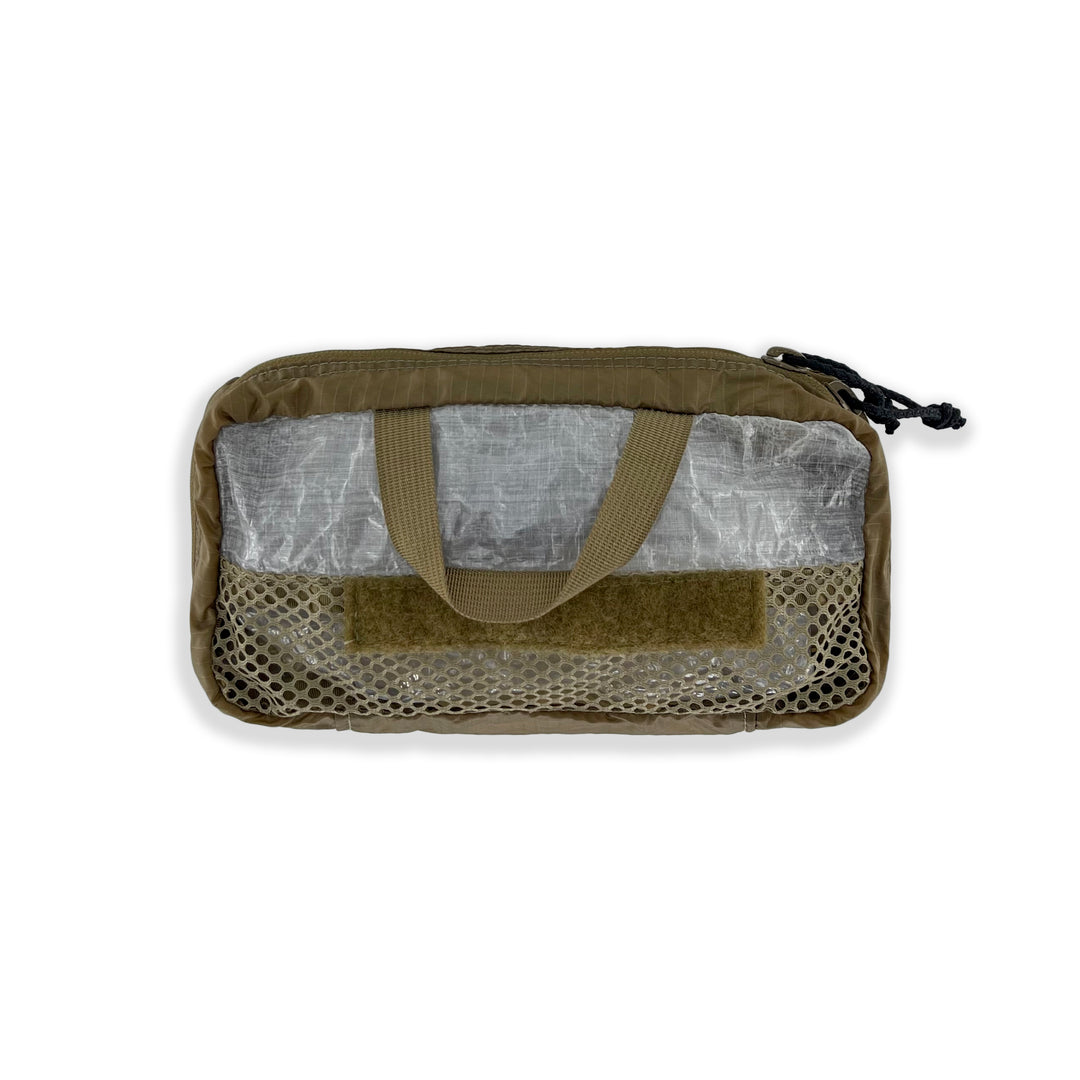 Modular Box Pouch, Wide, Mesh / Dyneema Hybrid
MBP-W-DM-MCB
---
A modular pouch that holds medical items and other assortment of tools, med gear, EDC gear, etc. Pouch is backed with male hook for attachment to female loop fields inside a pack.

Pouch is made of lightweight fabric with breathable mesh and translucent Dyneema fabric that is both strong and lightweight. Breathable mesh is prevent a petri dish of bacteria and other substances. 

Features:
Lifetime Warranty
Made in the USA
Tegris

Dimensions: 10"x4"x3"
Weight: 2.6 oz


Product Code: MBP-W-DM-MCB
NSN: Pending

*Many S.O.Tech products are currently made to order. Standard lead-times on made to order items are between 4 to 6 weeks from order placement (there are exceptions). Once your order is placed you will be contacted by one of our customer service reps with current availability and lead time. Please allow 24-48 hours for order processing.